Welcome to the world of 
leading

brains
Take me to the Learning Centre
Learn about the brain, neuroleadership, and science-based methods for improving business performance.
Go to leading brains Assessments
Measure the six levels of your brain, your strengths, and role matches. We also effectively measure team cohesion, friction and strengths.
limitless brains
For businesses small and large, increasingly accurate dynamic personality data, to streamline and drive effectiveness across your employee life cycle.
The Science of the Brain to Inform Leadership & HR

  The human brain controls all of human behaviour and we at leading brains have deep knowledge in how to apply this to business. Our models are unique and proprietary and, in contrast to other neuroleadership models, include deep organisational research and are therefore multi-dsciplinary and backed by solid and robust science.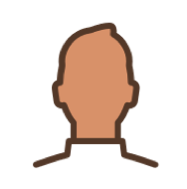 Individual
Our models enable individuals to get the  best out of their own brains and to grow and learn effectively. From students, to corporate workers, to team leaders, to senior leadership.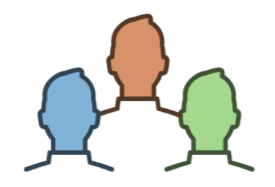 Team
We have done extensive research into teams and have great models and strategies to increase team performance. You can also measure team cohesion and friction points with our assessments.
ORGANISATION
From senior leadership, the science of decision-making, HR, to employee life cycle we have multiple tools, models and cutting edge  knowledge to help your business become more effective.
We have focused our research and work on a number of areas and have considerable expertise and experience in the following: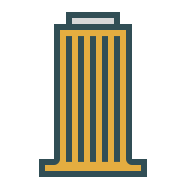 corporate
We come from corporate backgrounds and have been active in this space for over 20 years. We have worked with some of the world's most illustrious blue-chip companies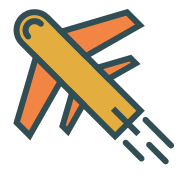 start-up
Been there, done that! We have been and still are a start-up (in some ways), and have been invovled in multiple projects with start-up labs and accelerators. We know and love this space!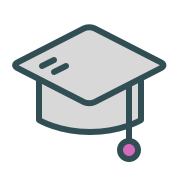 education
Our founders have also deep expertise in the education space and we have done extensive research in educational institutions. From how the brain learns, to traits of succesful teachers, we have the expertise.
Brain knowledge can help us in all areas of our life. But specifically in the business context we aim to give a boost here: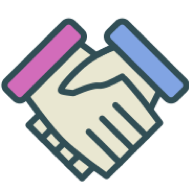 perform
Understanding how the brains focuses, learns, makes decisions, and gets to action, to enable higher performance for everyone anywhere in your business.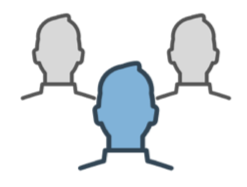 lead
Understanding how to lead other people's brains will increase performance, satisfaction, and engagement. We help leaders become more effective by understanding the brain better.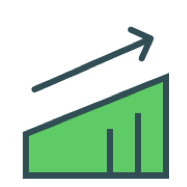 Develop
Understanding the human brain, and your own brain, shows how we can develop. What ways will be effective and where each indvidual, team, or business needs to improve.
scroll for more details ↓
NEUROLEADERSHIP
Based on evolutionary neuroscience
We at leading brains have built a deep model of human behaviour based on evolutionary neuroscience and consolidating multiple other scientific behavioural disciplines. This gives us models that guide:
– How individuals perform
– How groups interact and perform together
– How to lead and engage at different levels of leadership
– Organisational structures and operating models
– Engagement and well-being across an organisation
leading brains can inform you on…
Solid Science
There is a lot of solid research into business theories but this sometimes lacks the biological clarity of neuroscience research where we can peer into the brain and measure differences.

Nature of Human Nature
Human behavior is controlled by multiple inputs that are consolidated in the brain – we can therefore get to the heart of human nature (but by combining other behavioural research fields)
Concrete
Neuroscience feels more concrete and its explanations are appealing to leaders and business people – it takes the softness out of "soft" skills.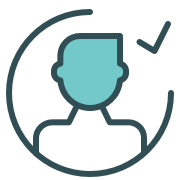 Creates Undertsanding
Neuroscientific descriptions are sometimes more accessible than psychological descriptions and help to make some concepts more understandable.
New Insights
Sometimes neuroscience supports and adds weight to previous psychological theories but sometimes it throws up some fascinating, and counter-intuitive insights.
Backs up Organisational Psychology
Neuroscience can add weight and give alternative explanations for solid research in other behavioural disciplines such as organisational psychology.
Refines Business Models
Neuroleadership, well done, can give you clear pointers on why and how to use various business models. This has been the missing link in neuroleadership. It's what we do well at leading brains (see below).
Applicable to all Areas
Neuroscience impacts human beings in any context to it can be used to guide leadership, employee well-being, motivation, customer decision making, and development of our children.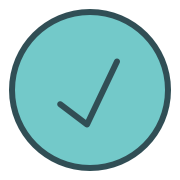 Stops you Guessing
There are many business models, strategies, and assumptions that business and leaders work with. We can show you which of these work and why by the effects on people's brains. Stop your guessing!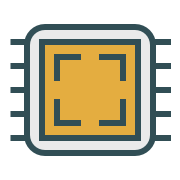 Underlying Mechanisms
Through neuroscience you can understand why what is happening is happening – this can help you make better decisions in the future and keep doing this right thing.
Why leadingbrains?
Multi-disciplinary expertise
Many neuorleadership companies focus on limited areas of brain science and fail to fully acknowledge the large bodies of behavioural science but also understand the difference between opinions, ideologies, and holistic business models. We have deep expertise in these areas and have unique proprietary models that are not simple populistic (and oversimplified) models but effective and sustainable models to drive your business forward.
Built on solid scientific foundations…
Why leading brains is different
The Human Behavioural Framework
Andy Habermacher, founder, has been working in the field of neuroscience for 12 years now. On writing Neuroleadership wtih his co-authors (Argang Ghadiri and Prof. Theo Peters), they realised that there was a lack of coherent models of human behaviour. The field of neuroleadership was focused on a limited number of, often oversimplified, "sexy" insights. These provided little true change but also missed the majority of situations business people and leaders are faced with everyday.
Therefore they set out to build a model of human behaviour based on the brain and to map this to a model simple enough to understand but refined enough to reflect the complex reality. this gave birth to the SCOAP Theory as outlined in their book Neuroleadership and the Human Behavioural Framework after a further 8 years work and research.
Evidence-Based

We take an evidence-based approach to everythig we do.
More importantly we have also developed many measures and assessments that have come out of the research we have carried out. This means that we can accurately measure personality according to an evolutionary neuroscience model. This can also predict team and individual behaviour. But we can also measure biases, engagement, predict well-being, and much more.
We are passionate about mesauring outcomes and implemented evidence-based approaches to all our interventions.
You can learn more about our assessments here.
You can learn more about limitelss-brains here (for HR and business leaders).
Business, HR, and Behavioural Expertise
Business and organisations have a long history of academic research behind them. This has been largely ignored by many neuroleadership practitioners (or only their field of expertise taken into account).
We believe in an evidence-based approach so have done extensive research and consolidated past and current theories to make sure that they are rock solid and reflect the best of research and science.
The leading brains team themselves have a depth of knowledge and experience in the real world of business and this informs our interventions, training, and models.
We have a series of workshops, training course and webinars covering key aspects of performance in business for the indivdual, team, and oragnisation.
Train the Trainer
We aim to enable you to deliver expertise yourselves and so have developed train the trainer modules for neuroleadership and coaching based on our proprietary models.
Coaching
We have done deep research and developed our own model based on best practices in coaching and use our proprietary models of human behaviour. Evidence-driven coaching for leaders.
Assessments
We have developed a numbers of advanced assesments and matched these to roles and performance in the workplace (including Start-Ups and Educational Institutions). One of the world's most advanced personality assessments.
Consulting
Providing expertise and insight into how neuroscience can boost your processes, behaviour, and policies in your business, in your context.
A Behavioural Scientific Approach
Simply reported for your ease of use
The human behavioural framework is built on solid science and consolidates multiple scientific behavioural disciplines: COGNITIVE NEUROSCIENCE, EVOLUTIONARY NEUROSCIENCE, BEHAVIOURAL NEUROSCIENCE, COGNITIVE PSYCHOLOGY,  EVOLUTIONARY PSYCHOLOGY, PERSONALITY PSYCHOLOGY, and ORGANISATIONAL PSYCHOLOGY.
Built on solid scientific foundations…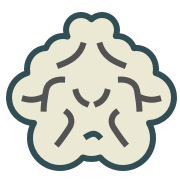 Neuroscience
The basis of the human behavioural framework comes from matching different theories of behaviour and personality to an evolutionary neuroscience model: mapping development of the brain to the development of brain structures and chemicals and the resulting behaviours. This is a unique model based on solid science and provides a unified framework of human behaviour.
Data from Business
We have done extensive research on impacts of indivduals and teams not to mention organisational cultures. This provides a basis for our models but the most important data comes from individuals, teams and organisations themselves where we have collected data and tested our mapping frameworks – with great success.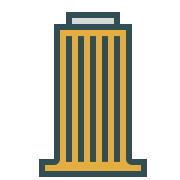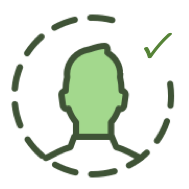 Personality
Our framework matches personality traits to the evolutionary development of behaviour. We analysed over 270 personality markers from hundreds of assessments and matched these to a coherent framework. This means we can measure all the traits that almost every personality tool on the market can – but also match these into one framework. This is in essence a consolidation of all personality assessments currently on the market. This also allows us to uniquely match personality with strengths and personal values.
Teams, and culture
There are few tools that can match personality to team cohesion and friction risks – we can predict this accurately. Similarly, we measure organisational culture in unique ways by matching personalities, how your leadership manages emotional needs, and what is rewarded in your culture. This enables us to match personalities to teams and culture effectively.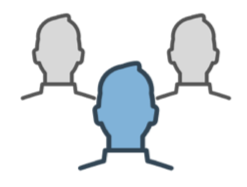 Who are we?
Behavioural science and HR expertise
MEET THE FOUNDERS
leading brains was founded by Andy Habermacher, in 2012. Jenny Watson joined as co-founder bringing deep HR expertise in 2017.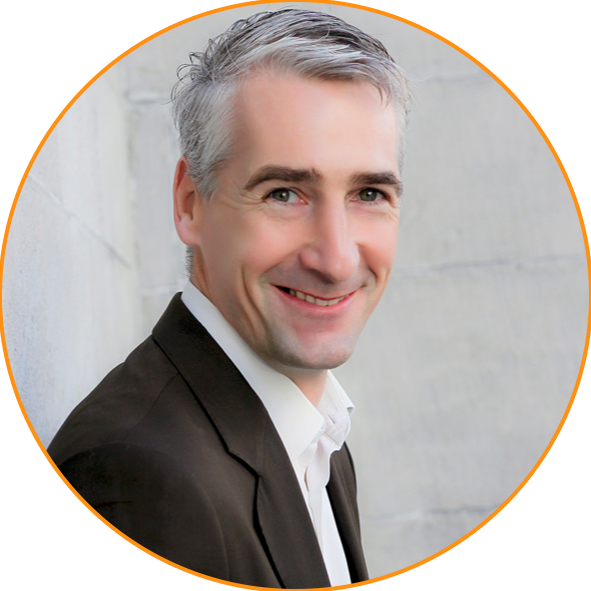 Andy Habermacher
Andy is an expert on neuroleadership – applying the knowledge of human neuroscience to workplace performance. He is an author of several books focused on the neuroscientific and psychological aspects of workplace performance, health, engagement, leadership. He has over 20 years of experience in the corporate training sector and is a Certified Master Coach. He has in recent years been involved in academic research into emotional needs in the workplace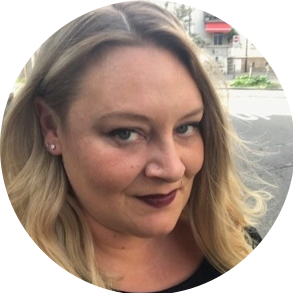 Jenny Watson
Jenny is a highly experienced human resources practitioner with particular skills in creating and implementing HR strategies for diverse organisations and global corporations. Jenny obtained her Master's degree in Human Resources Management from Middlesex University London, where her thesis focused on Organisational Culture and Cultural Change. She is also a graduate of Heriot-Watt University and a member of the Chartered Institute of Personnel and Development (UK) (MCIPD).