Monthly e-magazine
A unique publication combining the neurosciences with other behavioural sciences to give neuro-based readable content around business, society, and learning themes.
Fascinating, insightful, readable, scientific, and deep consolidated insights into human behaviour in multiple contexts.
leading brains Review is limited access. Clients and learners have priority access.
Public subscriptions are limited to 1'000 globally.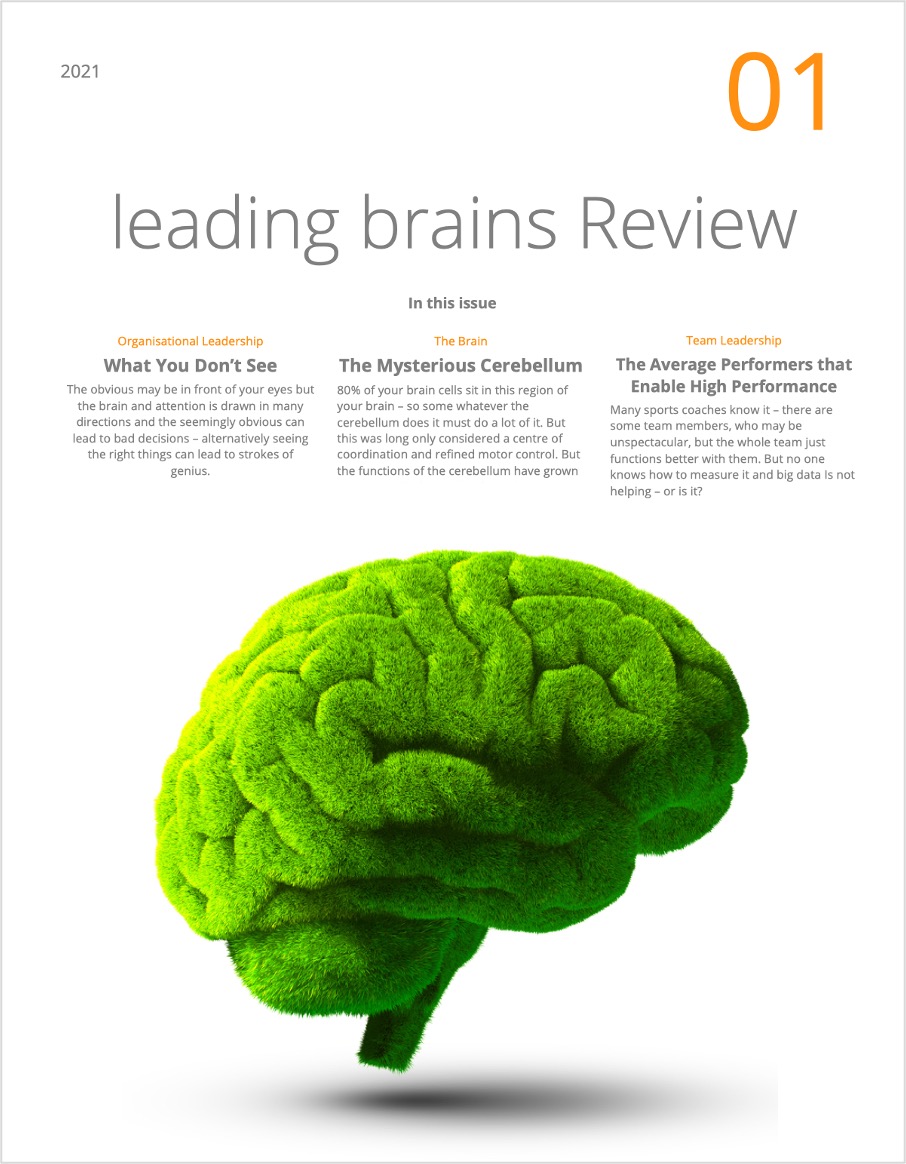 Unique insights
leading brains Review (lbR) gives unique insights by combining brain science, and other scientific disciplines in a readable and accessible format.
This inter-dicsiplinary approach gives a novel slant into business, society, learning, and health issues that are focused on each month.
Boost your knowledge
The articles give solid and balanced scientific summaries of current themes but also add brain science to trend topics.
This is constantly updated and structured over different issues. Andy Habermacher provides unique insights and knowledge that can't be found, in this consolidated form, anywhere else.
Keep up to date
Many readers have a good knowledge base but find it hard to get structured readable and accesible follow up and updates. We provide constant input on neuro themes as applied to the real world.
Don't let your knowledge become oudated and overtaken.
Sections:
1. The Human Brain
2. Business Brains
3. Society Brains
4. Learning Brains
5. Healthy Brains
6. HBF Updates
Buy an issue
– select below
– simple and quick
$6.70 / issue
availability: open
Pay as you go
– save 30%
– cancel anytime
$ 4.70 / month
availability: currently good, sign up possible
Yearly subscription.
– save 45%
– cancel every year
$ 37 / year
availability: currently good, sign up possible
See contents and buy an issue below